All the buzz about Women of KU Swimsuit Calendar
Inside Edition
In 2007, Inside Edition, television's longest-running, top-rated and most-honored syndicated newsmagazine broadcast a segment highlighting the Women of KU swimsuit calendar. The response was unimaginable. Over half a million hits each day on the website thrust the calendar into the national spotlight. From that point there was no turning back.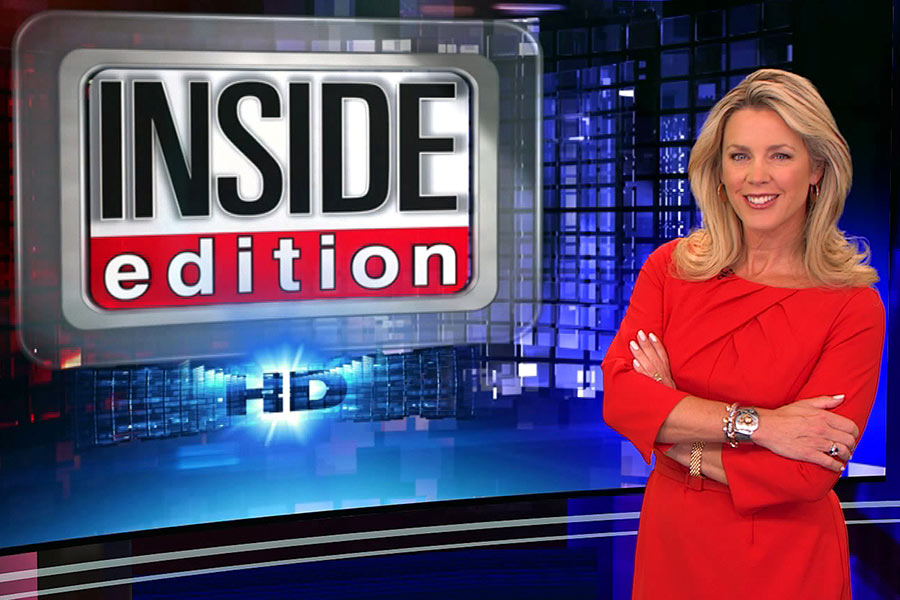 The longest-running, most recognized collegiate swimsuit calendar in the United States!
The Women of University Calendars… Kansas, Kentucky, Kansas State Editions Swimsuit Calendars… stylish, bold, beautiful and a total blast. It's no wonder this calendar is the most respected among collegiate calendars. We are excited and proud to have added University of Kentucky to the Women of University Calendar group! The Kentucky Edition Swimsuit Calendar will be sure to make any Kentucky Wildcat fan smile!The Women of KU and Women of KSU Swimsuit Calendars has gained esteem and adoration from coast to coast and around the world. The calendar has followers hailing from Denmark to Greece, Russia to Japan, Alaska to Florida to Brazil. It is the most internationally recognized collegiate calendar in publication today. Each year calendars are shipped around the world to fans and followers, alike. National and global companies agree, too. With sponsors such as Fitness Magazine, Budweiser, Miller Coors Brewing and swimsuit companies to radio stations… the choice is clear - Women of KU, Women of KSU and Women of UK Swimsuit Calendars is on top.
Quickly approaching 20 years of uninterrupted production, we are announcing the release of the 2017 calendars. Artful photographer, David Gillispie, www.gillispiephoto.com, will again make the calendars radiant and alluring. Browse the calendar model photos and pick up your own calendar today from the eStore.
Thank you!
David Gillispie
Owner, Women of University Calendars
Photographer
www.gillispiephoto.com
Click here to send a friend request on Facebook:
www.facebook.com/dave.gillispie
And here on Instagram: @davidgillispiephoto
We're not like the other guys...

The Women of KU Swimsuit Calendar is a PRINTED calendar production. You hold it in your hand, hang it on the wall.


Digital Only - Online Only - Online Magazine - Digital Magazine

We believe producing a "digital-only", "online only", "online magazine" or "digital magazine" calendar is nothing more than taking photos and pretending there is a calendar. Nothing is actually printed. It is not even close to the same thing.
The Women of University Calendars products are top-notch and of the highest quality… there isn't another collegiate calendar with higher production values… period. We've checked… and each year we check again around the country and universities. Our calendars and website are focused on the college coeds IN the calendar - not a system that lures you to a college calendar website and ends up leaving you to click on nothing but web advertisements and random web-articles bordering on inappropriate… with no actual printed calendar. We print calendars for our fans and supporters. We do not use a print-on-demand service that never results in actual calendars in the marketplace. Those types of calendars come and go and never produce actual sales no matter how much social networking promotion is applied. In addition, the poor sponsors get zero circulation!
Want more proof? Ask any previous or current Women of KU, KSU or UK swimsuit model about their experience when they were in the calendar. This is the very reason Inside Edition produced and broadcast a t.v. highlight about us… and the same reason premier advertisers like Fitness Magazine, Miller-Coors Brewing and others sponsor us each year.
We strive to be open with communication and adhere to a transparent business model. Women of University Calendars models will never be asked to jello wrestle each other for crowd cheers, nor do we force our models to buy calendars. That's just not cool, unfair to everyone involved and not our style.
The Women of University Calendars - Kansas Edition - Women of KU, Kentucky Edition - Women of UK and Kansas State Edition - Women of KSU Swimsuit Calendars is not endorsed or sanctioned by the University of Kansas, Kansas State University, University of Kentucky, or any other university. Merry Christmas.